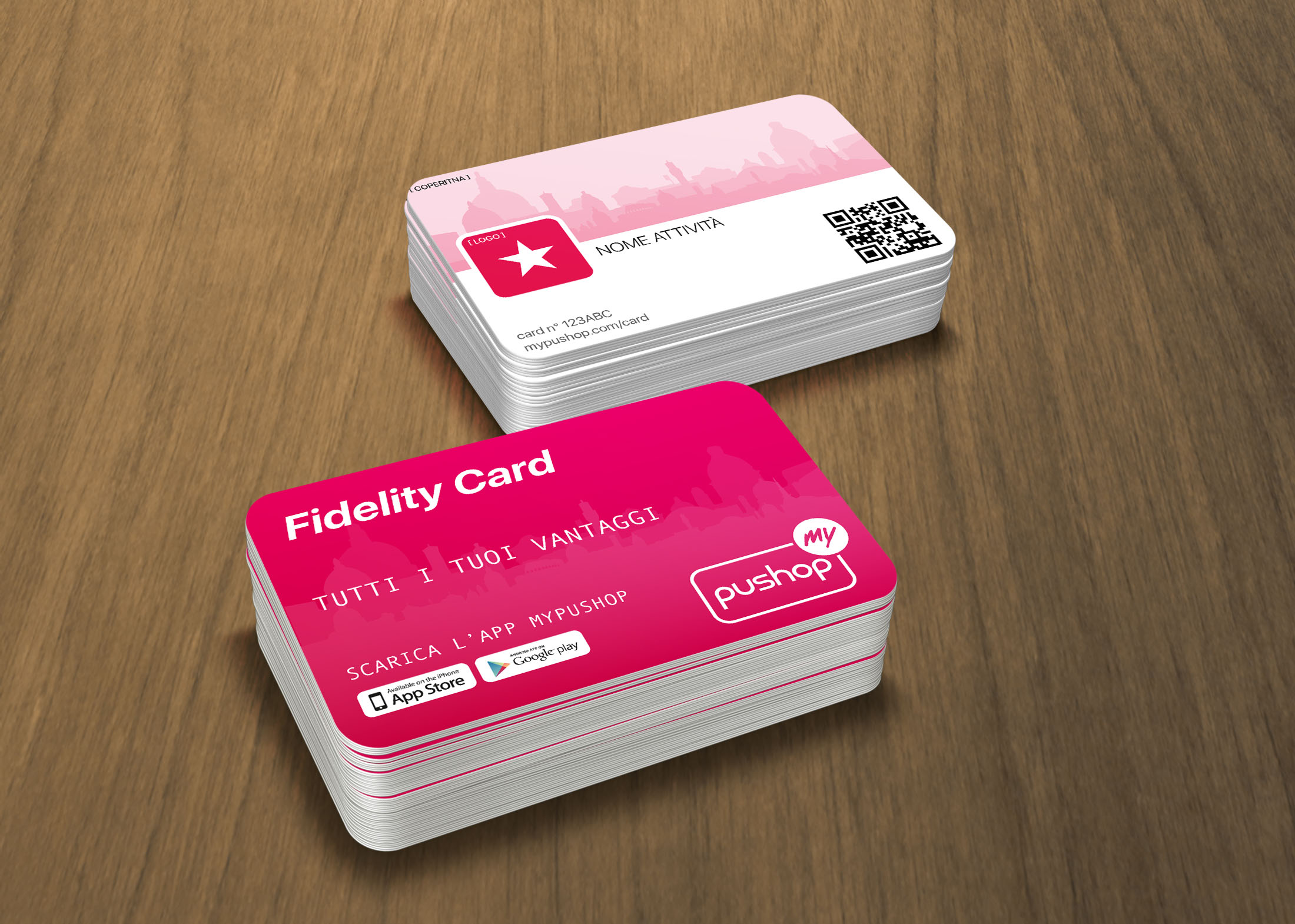 Loyalty through the loyalty card
Not all customers are social or technological... for them there is our Loyalty Card!
Are your target over 60? myPushop thinks of every type of customer and for them has created a loyalty-based system of points, a evergreen of marketing, a traditional but always functional system that will allow you to maintain a connection even with those customers who do not like the technology!